Vastu for Politicians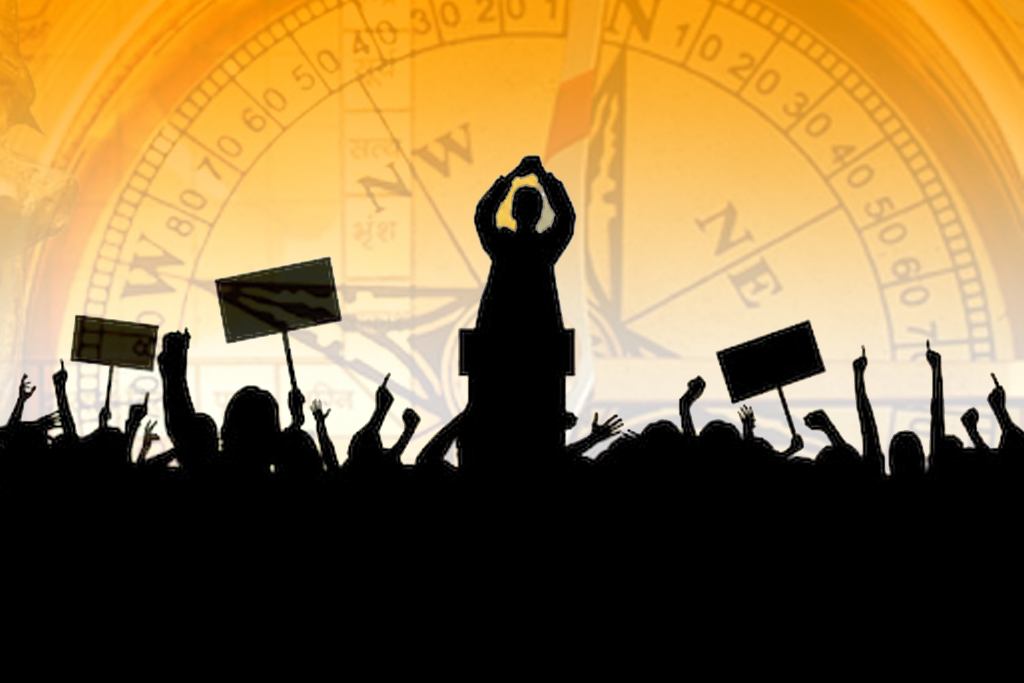 In the quest for power and perfection, politicians and political parties are submitting to Vastu principles at individual as well as national level. It is an experienced fact that vastu plays an important role in formulating the prospects of individuals, as well as those people who work, live or stay under a particular building.
Leaders at individual level have to prove their worth on different fronts. Each and every method is being adopted to fulfill the political desire of one. While they have to woo respective high command in order to obtain a party ticket and ultimately they have to allure the voter to hit the target.
Politics like any other job, is a full time profession and the power of the effect of vastu on it cannot and should not be neglected.
Important Vaastu Shastra suggestions and tips for the politician in the office to become successful.
1. A road towards the east and north side of the office building brings more opportunities in party management.
2. A door towards the east brings more connectivity with the general public helping him/her to pocket major votes to win an election.
3. The main cabin in his office should be in the south-west zone facing east gives command over one's supporters and party workers according to Vastu.
4. A party office should be in square or rectangular shape.
5. Water body at the north-east of the party office will gain popularity in the public.
6. An election speech made facing east or north during the election campaign could bring a positive result for the politician
7. A party office with a canteen or kitchen towards the south-east helps a politician to achieve a higher post in the party management.
8. Politics is the game of power, which is synonymous with dominance. The Southwest side of any establishment is known as the direction of dominance or power. Hence, office prefered in this area.
The Proposed Candidate should follow the vastu norms at home:
1. Bedroom should be in the south west portion of the entire house.
2. Keep kitchen in SE or NW (NW kitchen will enhance public movement).
3. Keep the maximum open area in the north and east portion.
4. Keep the minimum open area in the south and west portion.
5. Face east or north while party people or guests.
6. Avoid sleeping with your head towards the North.
7. Keep SW portion more heavy and high than Northeast.
8. Use the color that is beneficial to you especially of the bedroom and dresses or better prefer white.
9. Keep your house temple setup in the north, north east, east or center of the house.
10. The exit door should never be placed in the south-west.
In the past several parties had adhered to Vastu applications in their offices: